Rooftop Duct Supports and How They're Used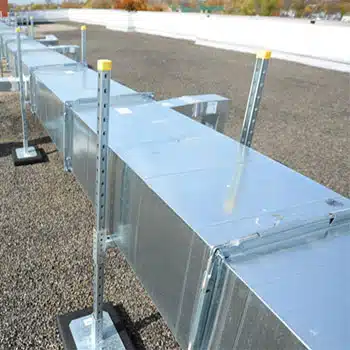 Rooftop Duct Supports, also referred to as H-Stands or Equipment Supports, provide simple and sturdy support to duct work, pipes, cables and other rooftop equipment. The non-penetrating rubber bases allow you to place the system easily on your rooftop surface without penetrating the membrane and the modularity allows for simple adjustments onsite without the need for welding or cutting. Our rooftop duct supports can be customized to meet almost any rooftop requirement and provide you with peace of mind, knowing your HVAC or piping systems have the necessary support.
Supporting Duct Work in Boston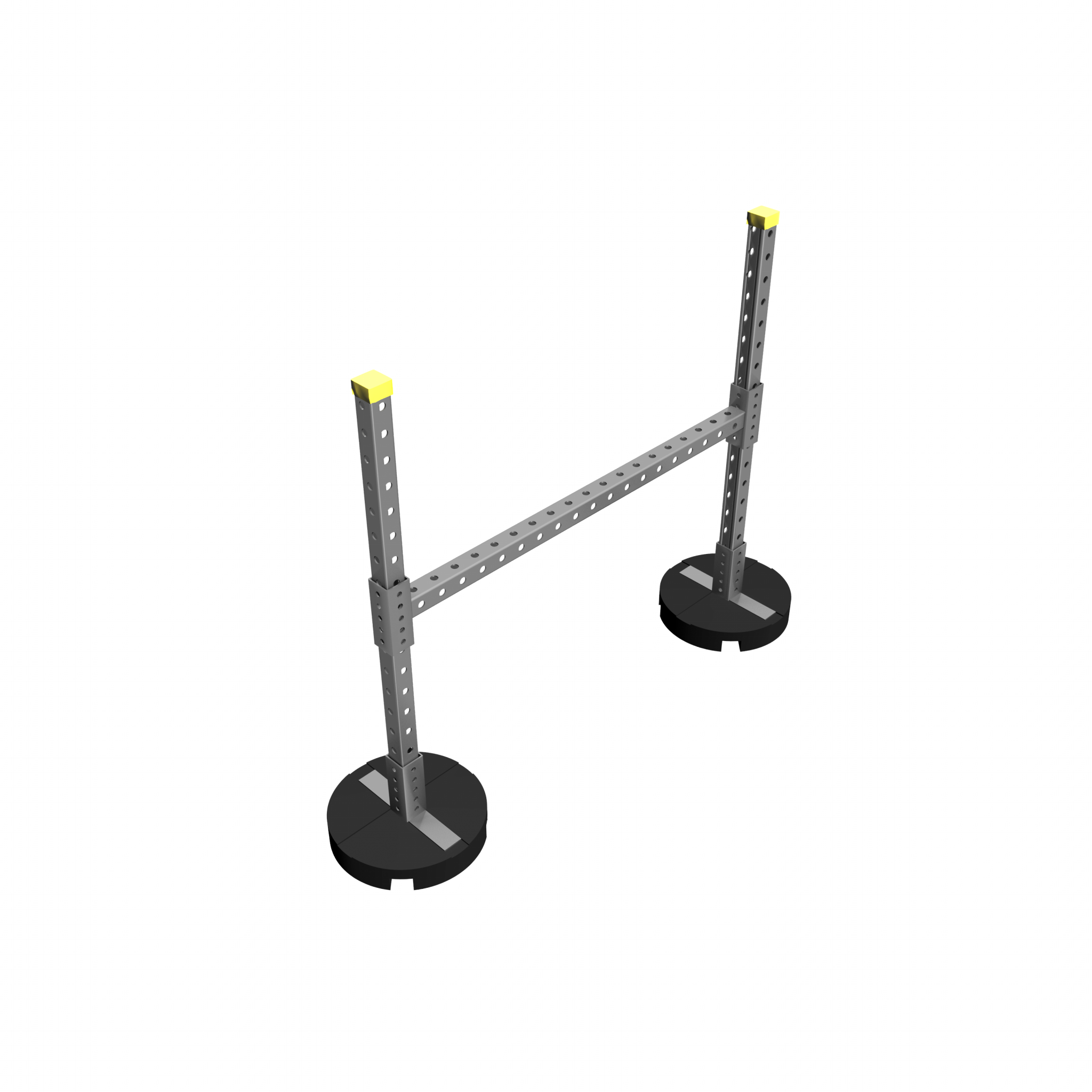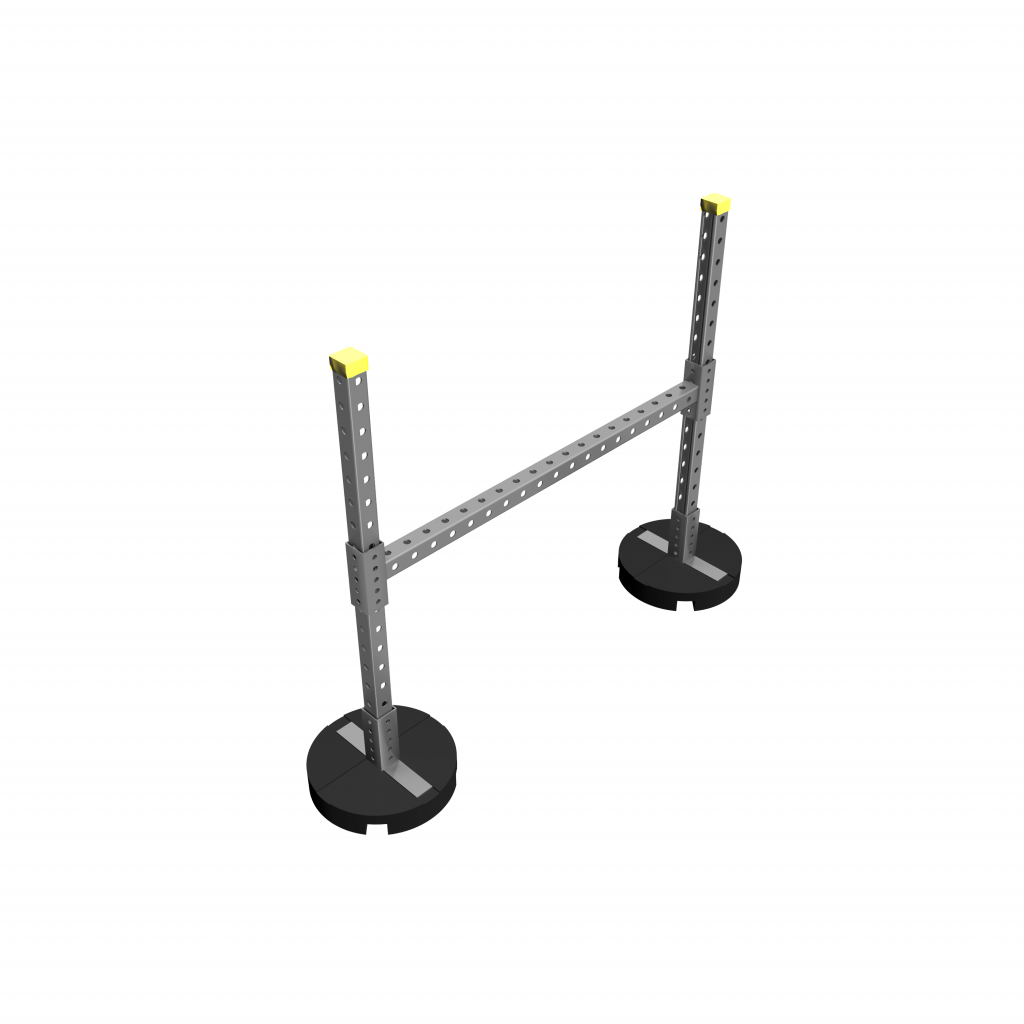 Our team of Rooftop Support Systems designers, engineers and project managers were recently tasked with providing rooftop duct supports to a customer located in Boston, Massachusetts. The customer needed to support the duct work system on top of a 39 story residential building, without the need for cranes, rigging or additional job site work. Our solution was to provide (89) standard H-Stands and (30) heavy-duty H-Stands made from 72″ uprights and 78″ cross-braces. All the rooftop duct supports met local building codes for wind and weight requirements and provided the necessary support to keep the duct work elevated and secure. Because of the modular design, all components were transported to the rooftop without the need for heavy machinery and each equipment support was easily assembled on site with basic hand tools.
Who We Are and What We Do
Created in 2009, Rooftop Support Systems, a division of Eberl Iron Works, Inc., has been providing customers with custom crossovers, access platforms, H-Stands, walkways and more. Our skilled team of designers and estimators make sure to take the time to work hand-in-hand with every customer, providing the highest quality experience we can offer. Click the button below to download a copy of our Rooftop Catalog and explore all the products and services we offer!