Saving Money is as Easy as the Alphabet – or more specifically, the letter "H" for Rooftop H-Stand Supports
When it comes to rooftop HVAC supports, many Mechanical/HVAC Project Managers are faced with a common dilemma: purchase prefabricated supports or fabricate them in-house (or at the job site). If the only thing being considered is material cost, it might look like in-house fabrication is the answer. However, after factoring in design time, labor time, laborers and tool costs this equation may work itself out quite differently. In most cases, purchasing modular, prefabricated rooftop H-Stand supports will turn out to be the better option.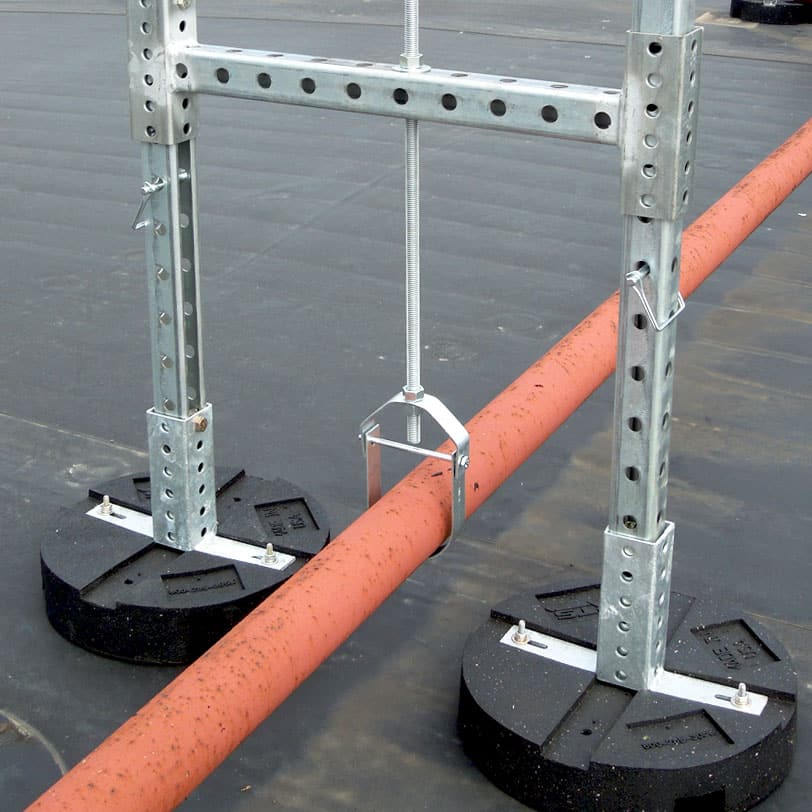 Designed to support and stabilize rooftop pipe or duct, the H-Stand is a versatile and dependable solution, fabricated specifically to meet your rooftop HVAC support, pipe support and duct support needs!
Our Rooftop Support Systems (RTS) products, including the H-Stand, are fabricated in our dedicated warehouse, under controlled conditions. Our skilled team of designers and fabricators have built and shipped thousands of custom supports, which have been installed on rooftops across the country.
We've spent many years honing our skills, fine-tuning and refining our processes to ensure that our H-Stands are easy and efficient for workers to install with minimal tools and effort. Our prefabricated H-Stand support solutions are easily assembled by unskilled laborers, with nothing more than a wrench or impact driver. This frees up more skilled workers to focus on their specialized trades, whether it be pipe fitting or tin knocking.
Decrease the overall labor cost of your project. Decrease the time that would have been spent fabricating supports in-house or at the job site. Purchase a solidly engineered solution that is both cost effective and offered at a competitive cost – the H-Stand.
Key Features/Benefits of our Prefabricated H-Stands include: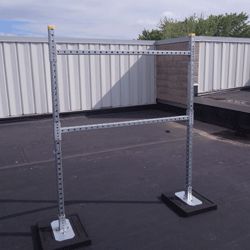 Vertical Adjustability to accommodate variations in roofs
Modular Designs fit any application
Non-Penetrating bases won't cause damage to expensive roofs
Minimal Components & bolt-together design Decrease Installation Time
Available in 6" width increments from 18" to 120"
All rooftop support solutions arrive Ready to Assemble, with no field cutting or welding needed.