Is Your Roof Support Fully Engineered?
Fully engineered roof support solutions have successfully gone from design to installation, and been certified by an engineering firm. This means the engineering firm has surveyed the rooftop conditions where the equipment is being installed, reviewed the design to ensure all requirements are met, and then stamped them with an approval. The presence of an approval stamp on the design assures that all necessary specifications have been taken into consideration and the roof support solutions are guaranteed to function as specified.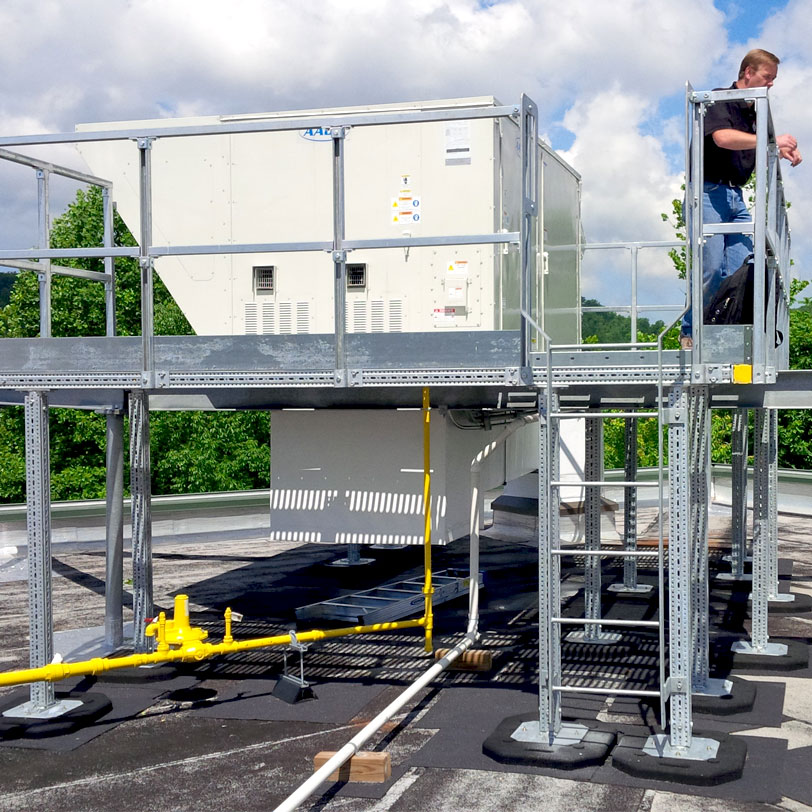 Did you know that, in some cases, engineering is actually required? Below are three analyses that may be required before the installation of a roof support can take place:
1. Structural Analysis
Crossover Stairs, walkways, maintenance platforms and equipment supports may require certification to show that the product can properly support and carry a specific load.
2. Seismic Analysis
Any product on or in a structure as well as the structure itself are tested to make sure they can withstand a seismic event.
3. Wind Load Analysis
Roof pipe supports and rooftop duct support installations, as well as roof mounted HVAC equipment are evaluated as a complete system. This includes the pipe, duct or equipment supports, as well as the attachment (if any) to the building, and certifies that the system will withstand local wind forces. Ability to withstand high winds is especially important in coastal areas where high winds are common. Wind load analysis is the most common type of analysis performed on our roof support products.
Interesting Fact: Miami-Dade and Broward Counties in Florida have the highest wind speed requirements in the country. Depending on the Risk Category, roof support installations in these areas must be rated to withstand 165-185 mph and 156-180mp winds, respectively. Rooftop Support Systems™ (RTS) has designed rooftop systems that meet all necessary requirements in Florida, as well as many other locations, spanning the coast from Florida all the way up to Boston.
Ensuring your roof support solutions are fully engineered has many more benefits than simply meeting your requirements: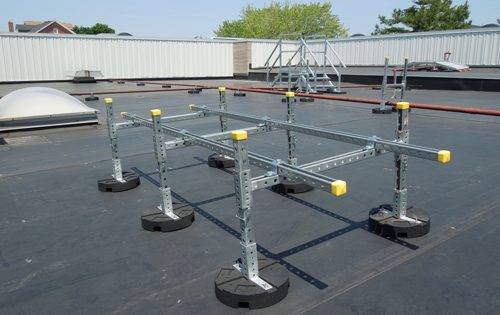 Peace of Mind – Products installed on your rooftop meet the structural, wind load and seismic requirements. Installation is also ensured to meet local building codes.
No Liability – Engineering firms take the responsibility for system performance and the liability is shifted away from your company.
Reduced Maintenance Calls – When your roof support is fully engineered, problems such as weather damage can be minimized.
RTS works with an outside engineering firm which has the authority to stamp work in: AL, CT, DE, FL, GA, IL, IN, KY, ME, MD, MA, MN, NH, NJ, NY, NC, OH, OR, PA, RI, SC, TN, UT, VA, VT, WA, WI and WV. We are also happy to work with other engineering firms if our customer prefers.