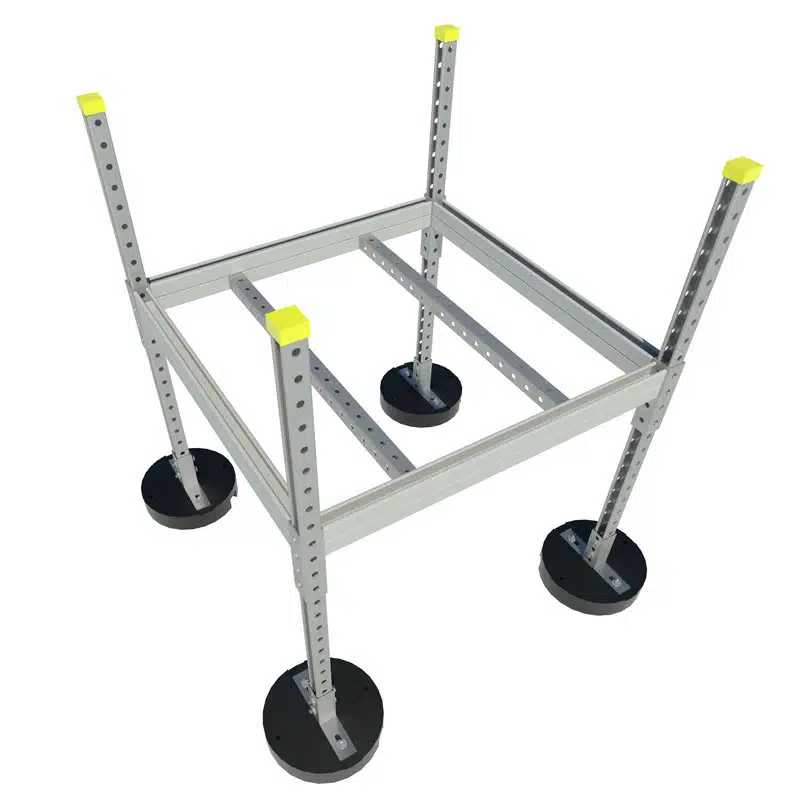 RTSEQ-LDF-1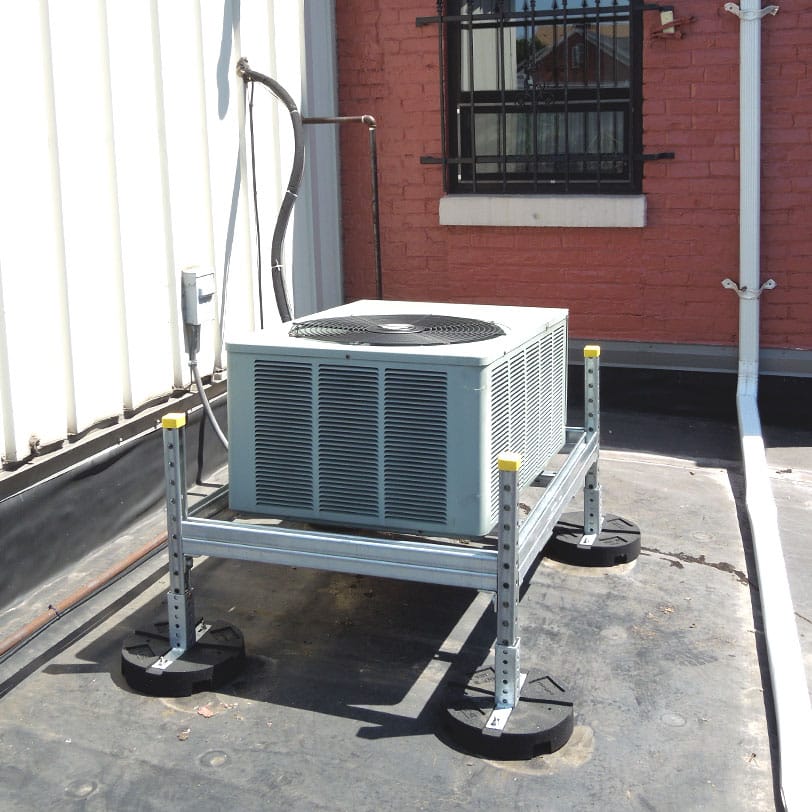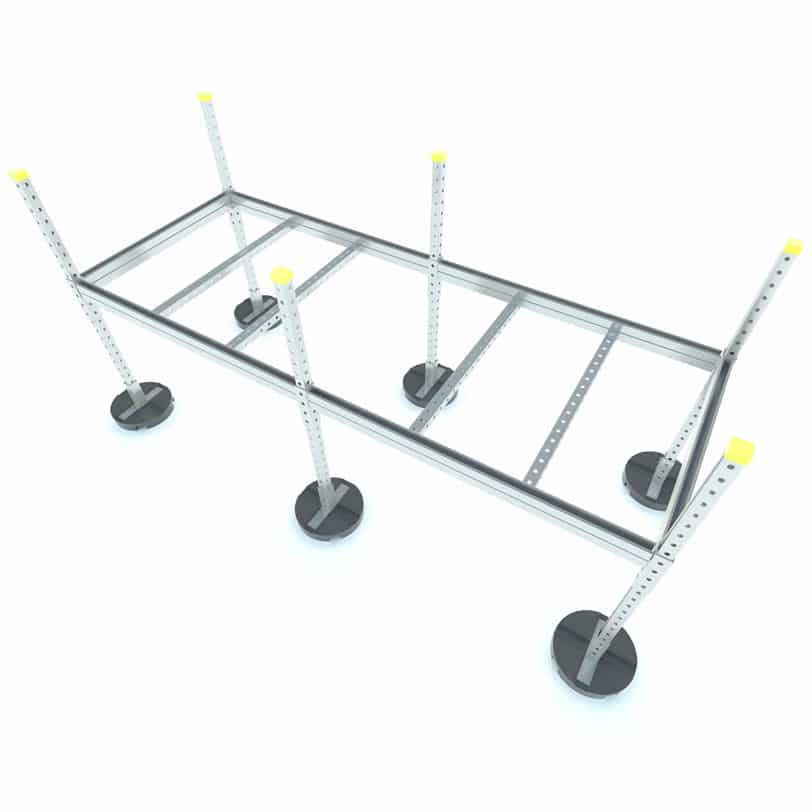 RTSEQ-LDF-2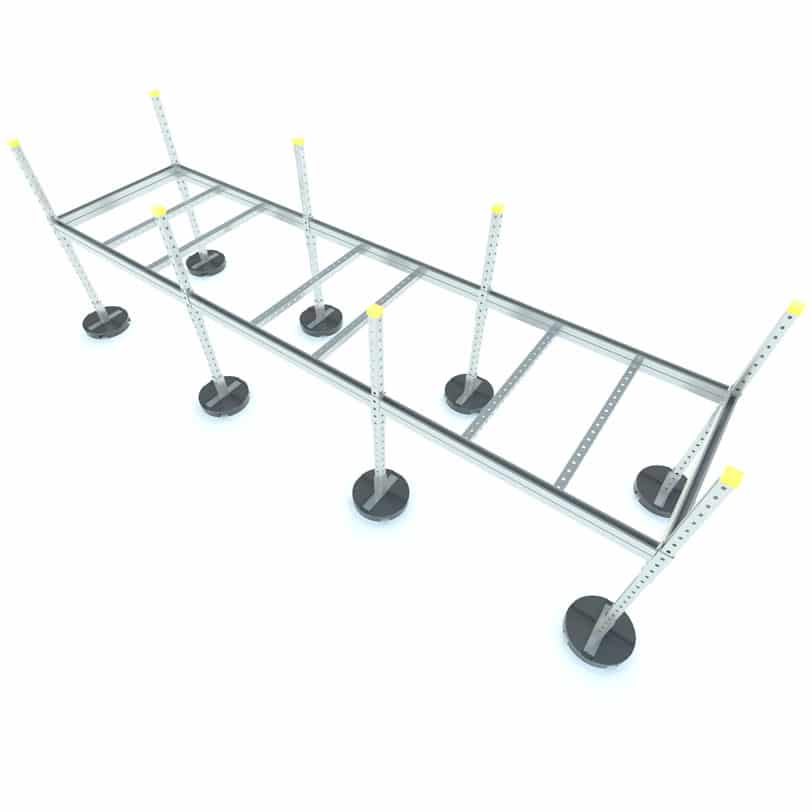 RTSEQ-LDF-3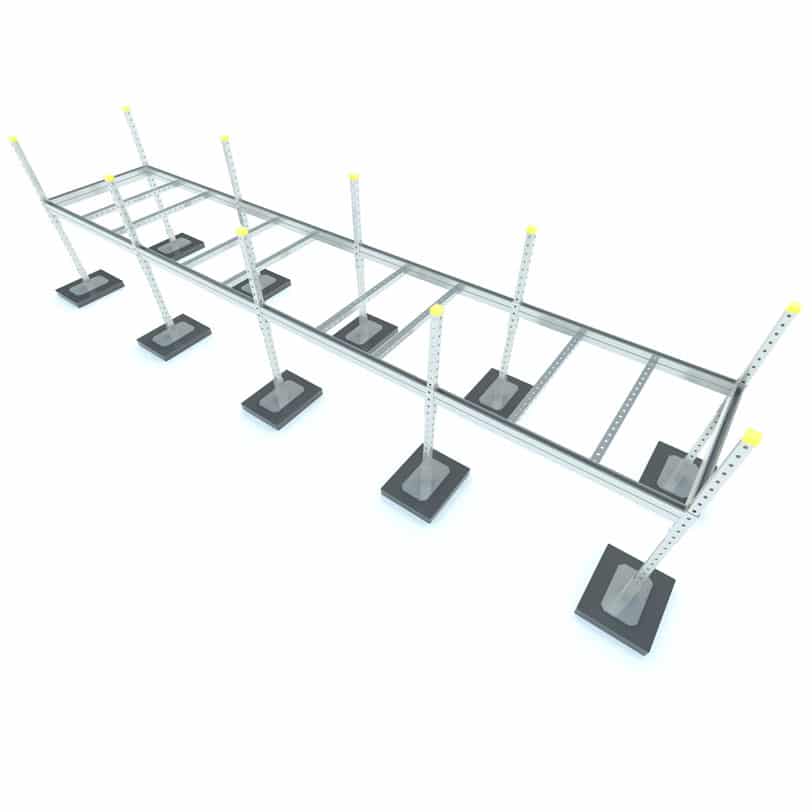 RTSEQ-LDF-4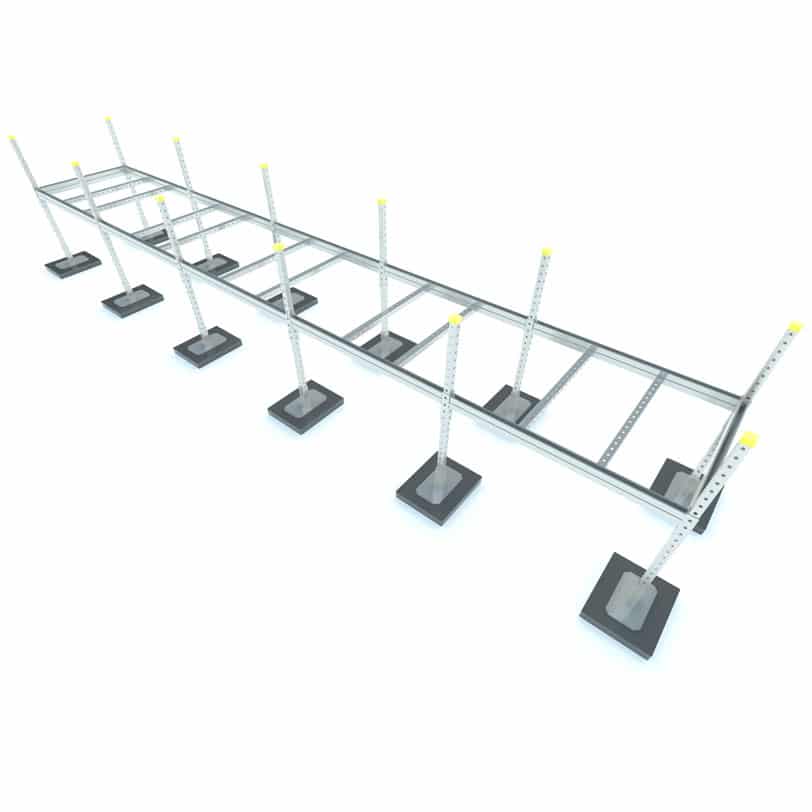 RTSEQ-LDF-5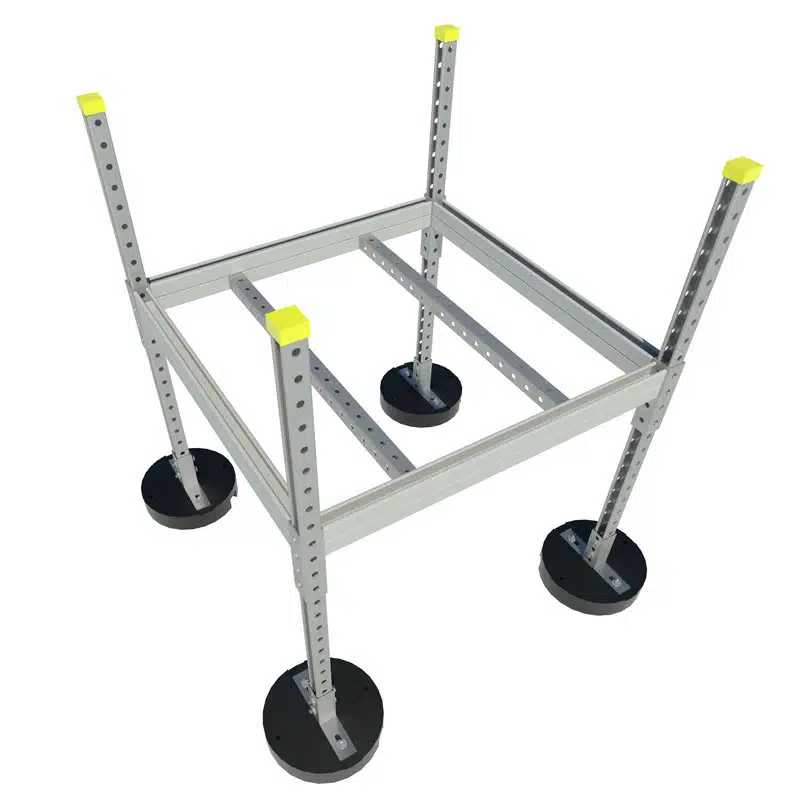 RTSEQ-LDF-1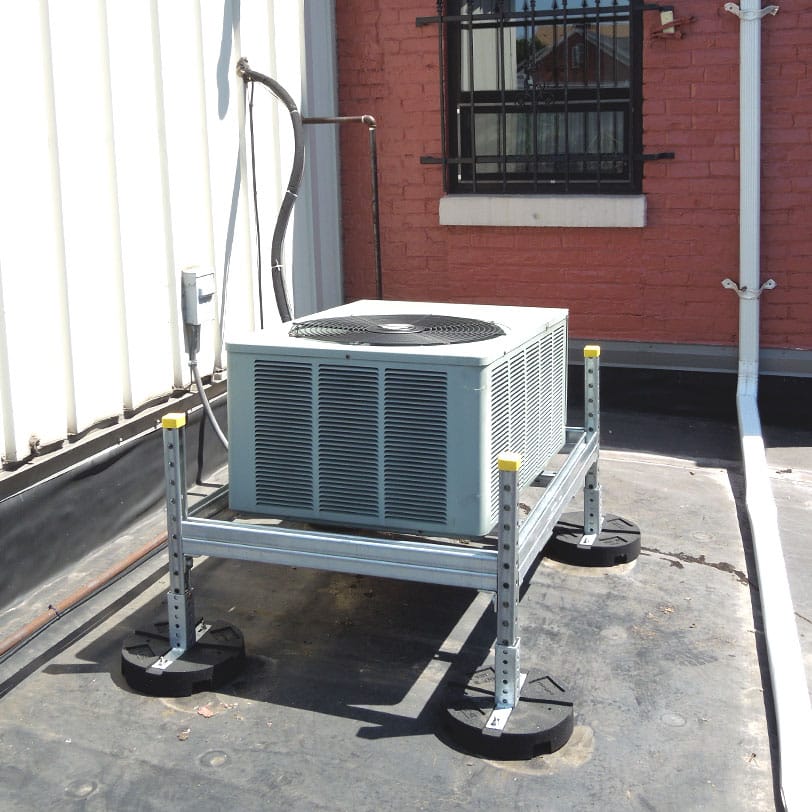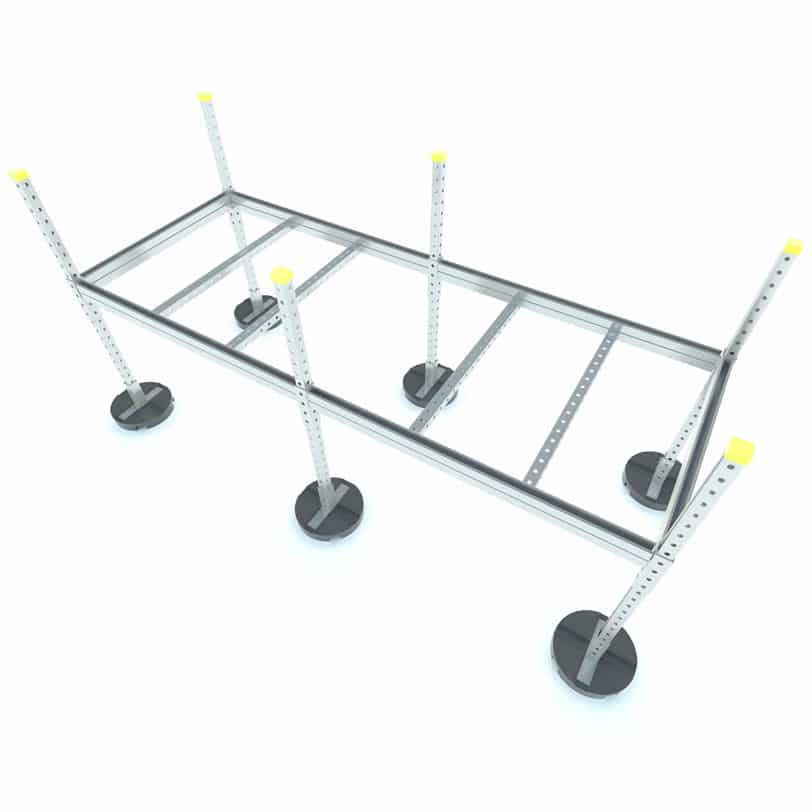 RTSEQ-LDF-2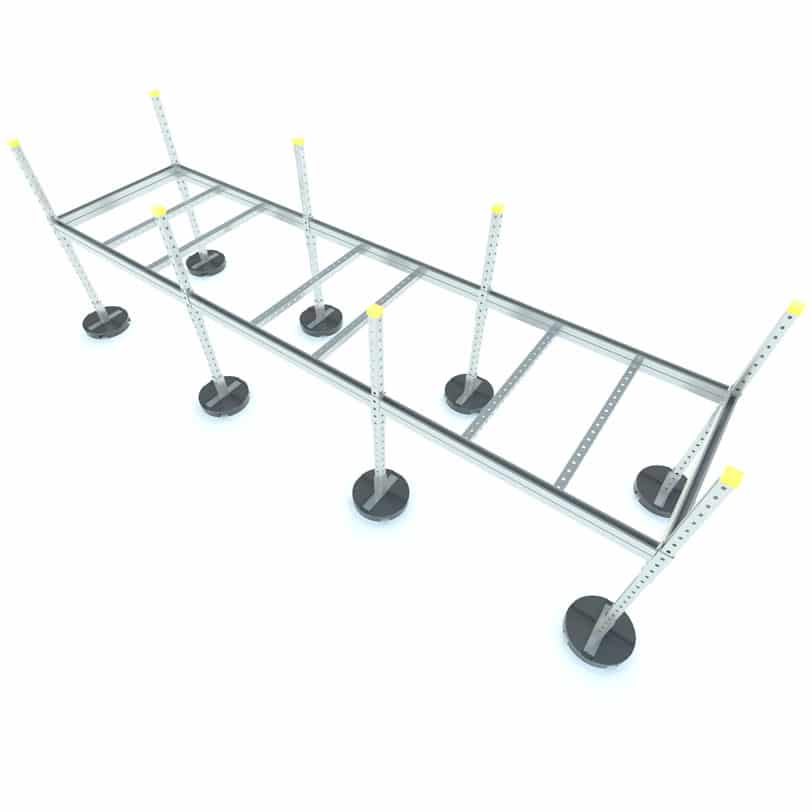 RTSEQ-LDF-3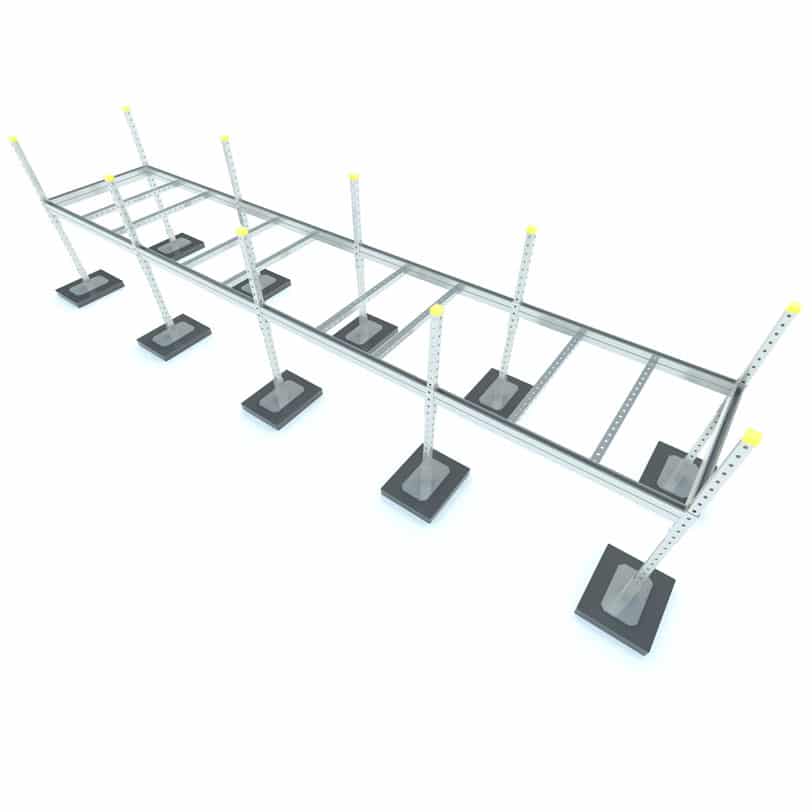 RTSEQ-LDF-4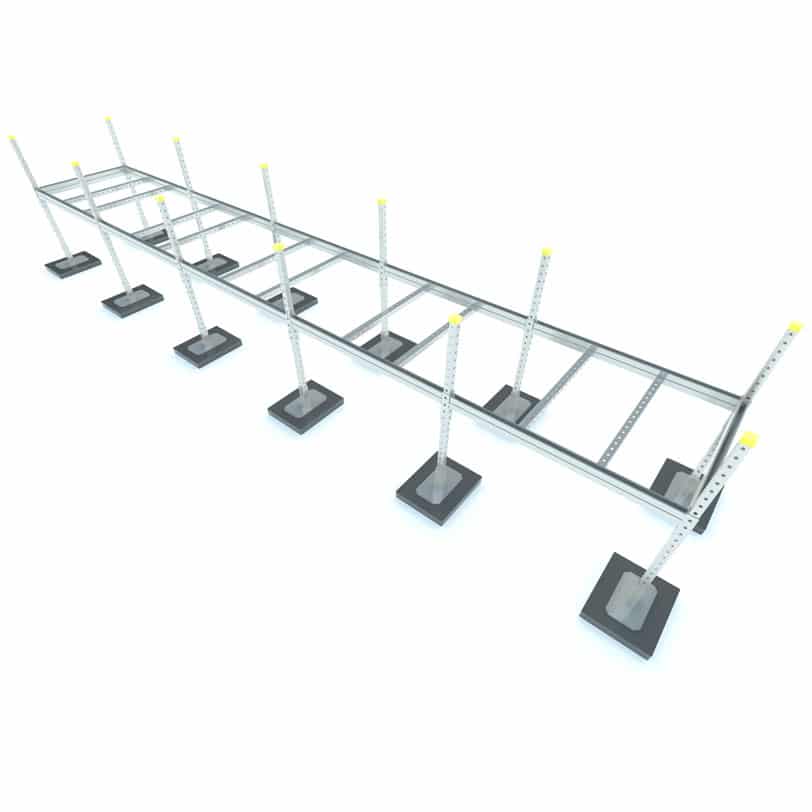 RTSEQ-LDF-5
RTSEQ-LDF: Light Duty Condenser Unit Support
Designed for use with light duty traditional condenser units, as well as taller or stacked mini-split units, these supports can also hold up to five units on a single support. LDF products have a higher weight capacity of 250 lbs. per unit, and can accommodate up to 36" x 36" condenser units.
Variations utilize either the RTSPUCF11 or the RTSF21 depending on project requirements.
All material required is cut to length and shipped ready to bolt together. Assembly, height adjustment and leveling can be achieved with standard hand tools.
Available finishes: Pre-galvanized, Hot Dip Galvanized, and Stainless Steel.
Win Win Situation!
"Thank you for your immediate attention to our request. Your ability to help resolve a time sensitive issue, provide clear concise information and willingness to think outside the box made this a win win situation. We look forward to working with you in the future."
Great Lead Time & Service!
"The lead times on the RTS materials have been great, you get them done when or before we need them and the service has been great."
Highly Recommended!
"Eberl is easy to work with and they provide quality products. Standard items are available quickly and installation is simple and straightforward. Custom products or projects requiring seismic or wind certification can be provided with as much detail as required to ensure a successful installation. Any issues we have run into with the customer or end user have been dealt with quickly and appropriately.  We would absolutely recommend them to anyone looking for these type of products."
Brian | Samuel Tepp Associates, LLC
PROMPT SERVICE!
"Thanks for the prompt service, in providing us with our order, so that we could complete our job in a timely manner!"
Don | Power Engineering Corp
Great Customer Service!
"Thanks guys I appreciate the quick responses and great customer service!"
Steven | Climate Engineers