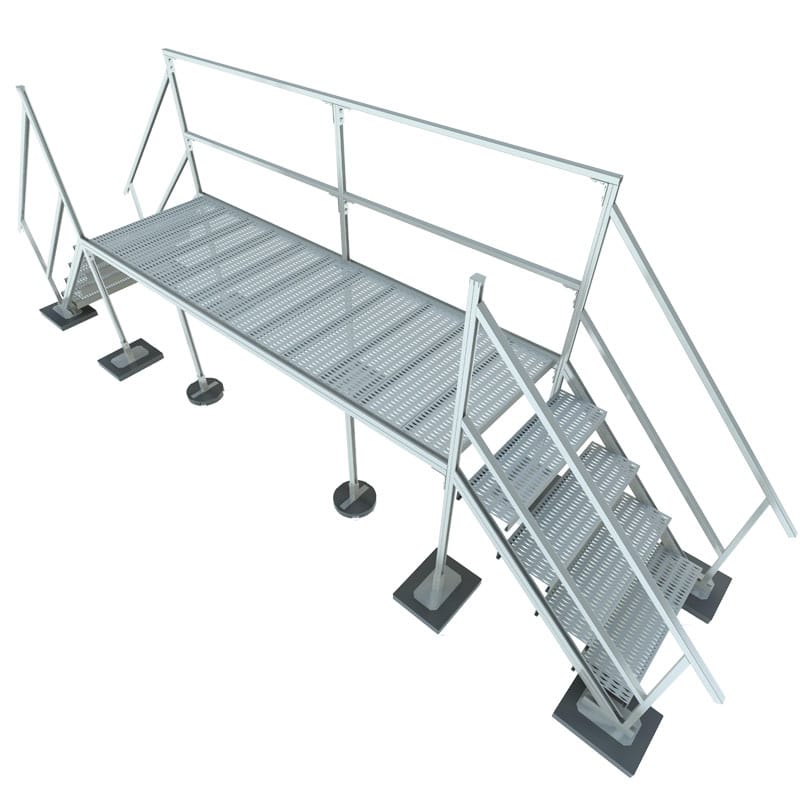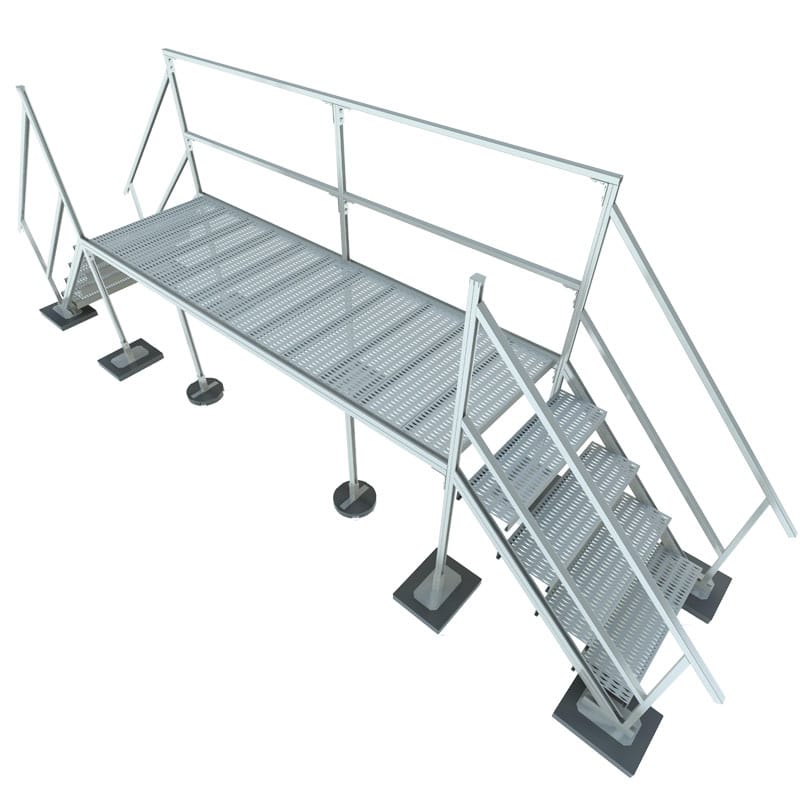 RTSAP-SIDE: SIDE ACCESS PLATFORM
End Access Platforms provide workers with safe access to a single door or panel, located on your rooftop equipment, to perform routine maintenance and repairs.
The RTSAP-END Access Platform is a small platform, usually 36" x 36", that allows access directly to a single door or panel of a rooftop equipment unit. End Access Platforms utilize non-penetrating recycled rubber bases, high strength steel framing, and 12 gauge anti-slip grating to support up to a 460 lbs. concentrated load at 36" wide.
Rubber bases are offset to allow the platform to rest directly against the equipment unit it's intended to allow service access to.
Available finishes: Pre-galvanized, Hot Dip Galvanized, and Stainless Steel.
Win Win Situation!
"Thank you for your immediate attention to our request. Your ability to help resolve a time sensitive issue, provide clear concise information and willingness to think outside the box made this a win win situation. We look forward to working with you in the future."
Great Lead Time & Service!
"The lead times on the RTS materials have been great, you get them done when or before we need them and the service has been great."
Highly Recommended!
"Eberl is easy to work with and they provide quality products. Standard items are available quickly and installation is simple and straightforward. Custom products or projects requiring seismic or wind certification can be provided with as much detail as required to ensure a successful installation. Any issues we have run into with the customer or end user have been dealt with quickly and appropriately.  We would absolutely recommend them to anyone looking for these type of products."
Brian | Samuel Tepp Associates, LLC
PROMPT SERVICE!
"Thanks for the prompt service, in providing us with our order, so that we could complete our job in a timely manner!"
Don | Power Engineering Corp
Great Customer Service!
"Thanks guys I appreciate the quick responses and great customer service!"
Steven | Climate Engineers